Experience Fun filled Dental Vacation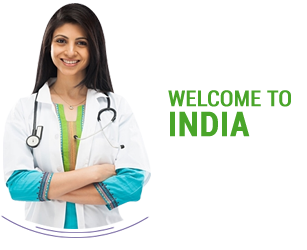 We offer you an amazing opportunity of Dental Tourism or Dental Vacation as it is fondly called in association with Exodus Dental Care- Kerala's Biggest Dental Hospital. You get a wonderful chance to travel to some of the most exciting destinations in Kerala, and while you are there, get some long-overdue dental work done in between your sightseeing and tourist escapades at prices approximately 70% less than the cost of treatment at Europe, America, Middle-east and Australia and at around 40% less than the cost in other parts of India. So you have a complete planned vacation in Kerala along with treatment t our world class hospital at a fraction of a cost abroad, ending up by having a grand holiday almost FREE.. Visit Hotel Haritagiri Home.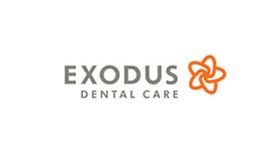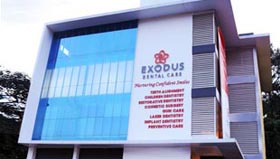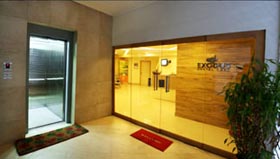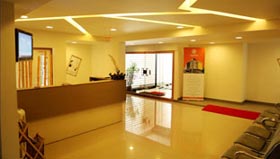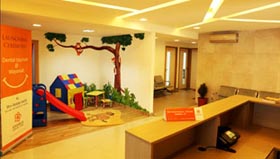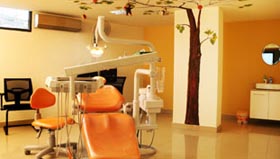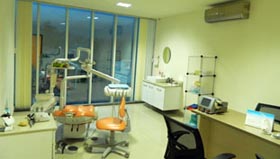 So why not take advantage of the great prices and fix up your pearly whites?
How does it work?
We in association with Exodus Dental Care will provide you with the best dental treatments available along with a fabulous vacation. The traveler sends his dental queries online through email and queries are answered and estimate given and schedule is fixed in consultation with the hospital. The Dental Hospital provides all treatment services, whereas all logistics and tourism related services are provided by the resort.

Dental Tourism is approached in two ways.
Specialized Dental Treatments: Patients coming for major dental procedures like Implants, crowns, root canals etc. will be taken care on prior consultation and appointment and his travel itinerary will be organized without affecting his treatment schedule.
Generic Cosmetic Dental Treatments: These include Cosmetic treatments like cleaning, laser whitening, preventive treatments etc. with a maximum duration of 1-2 hours and has been designed for travelers visiting Wayanad for sightseeing and can clubbed with any travel itinerary as per the convenience of the traveler. This requires only short notice and are generic treatments which can be performed by all irrespective of their dental conditions.
Why Exodus Dental Care?
Exodus Dental Care is one of the biggest and most advanced Dental Hospitals in Kerala with ultra modern infrastructure and equipment of world class standards with ISO 9001-2008 certification. Whether you need a Smile design, Dental Implant, Full mouth rehabilitation or a second opinion, Exodus Dental Care can provide custom-made treatment plan that fits into your budget and the travel itinerary as well.
Exclusives
All US-FDA approved equipment - 5 Specialty treatment rooms - Specialized Doctors for all specialties - Zero microbe Sterilization and hygiene as per ADA standards - Computerized injection technology for anxious patients - Laser assisted treatments - Advanced radiographic facilities(OPG-LAT CEPH) - Advanced in-house Dental Lab - Authorized Centre for Nobel BiocareTM Implants - Crowns and bridges from 3M and the like with warranty cards upto 15 years - Specialty guest lounge with library and wi-fi - Disabled friendly and child friendly hospital - Exclusive guest relations department for Dental Tourism
Specialties, Duration and Cost of Major Treatments
| Dental procedure | Avg. Cost in USA,UK ($) | Cost at Exodus, India ($) | No. of visits/Duration |
| --- | --- | --- | --- |
| Dental Implants(Nobel Biocare) | 3,500 | 800 | 2 visits. 1st visit of 2-4 days & 2nd visit of 2 weeks duration in a span of 4-5 months |
| Dental Implants(Nobel Biocare)-Immediate Loading | 4,000 | 900 | 1 Visit of 1-week duration |
| Root canal Treatment | 1,000 | 80-100 | 1 visit of 1-2 hrs |
| Smile Design | 8000 | Varies | Min 1 week stay |
| Metal Free crown( Lava) | 2,000 | 300 | 2 visits of 30-45 mts each in a span of 3-5 days |
| Metal Free crown(Zircon) | 1,800 | 200 | 2 visits of 30-45 mts each in a span of 3-5 days |
| Metal Ceramic Crown | 1,000 | 80 | 2 visits of 30-45 mts each in a span of 3-5 days |
| Tooth impactions | 2,000 | 100-150 | 1 visit of 1-2 hrs |
| Tooth whitening (Laser) | 1200 | 280 | 1 visit of 1-2hrs |
| Tooth colored composite fillings | 500 | 20-30 | 1 visit of 15-30 mts duration |
| Tooth cleaning & Root planing | 300 | 30 | 1 visit of 1 hr duration |