Beautiful and Enchanting Wayanad
The plantation district of Kerala, Wayanad is nick named "God's own garden". Once you visit this place you are bound to agree with this term. The eye catching water falls, tranquil fresh water lakes, spellbinding peaks, wildlife sanctuaries, emerald woods, historical monuments, places of pilgrimage etc, would reinforce the above said term. One can be sure that Wayanad is one of the reason for Kerala making into the list '50 must-see tourist destinations of the world' by National Geographic. And Haritagiri hotels here in Wayanad ensuring you a great and pleasant stay along your journey to explore this beautiful greenish village of Kerala.
Know the Tribal inhabitants and watch the Tribal Art forms
Wayanad offers its visitors a unique opportunity to view the tribal life. The Paniyas, Kurichias, Kurumas and the Kattunaykas are some of the oldest inhabitants of these jungles. Visit one of their villages, taste their food and drinks, watch their art forms, rituals and festivals, and you'll see life - as it was many generations ago..
Vattakkali and Kooliyattam of the Paniyar tribe, Gadhika of Adiyar tribe, Kolkali of the Kurumars and Nellukuthupattu of the Kurichiyas are the major tribal arts in Wayanad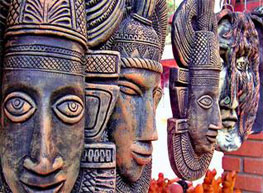 The tribal handicrafts made of bamboo, wood, roots of plants like coffee are renowned for their beauty and durability.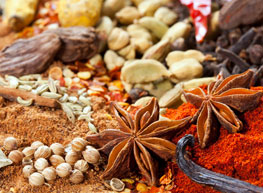 Cardamom, Tea, Pepper, Ginger and Cocoa are the major spices grown in Wayanad. Sughandhagiri Cardamom Project, at Vythiri, and Priyadarshini Tea Estate at Mananthavadi are the major projects undertaken by Government for the rehabilitation of the tribals
Venues for Annual Festivals
Valliyoorkavu Bhagavathi Temple (Feb - March)
Thirunelly Temple (August)
Seeta Devi Temple (January)
Pallikunnu Church (February)
Nadavayal St.Thomas Church (January)
Varambetta Mosque (March)
Mydoni Mosque (March - April)
Click here to know more about Wayanad